A Kakeya is a large Japanese wooden mallet made of oak or other hardwood. The wooden mallet is found everywhere in the world, but it has a long history in Japan, and there are old accounts of it being used as a weapon. Today, it is used by carpenters to drive in stakes and dynamically destroy the walls of houses. If you are interested in learning how to make Kakeya, here is a beautiful video. (Thanks bayashi23)
Now, if you are a frequent user of digital products, you may have noticed that there are a lot of "walls" in this area that needs to be broken down with Kakeya – The Digital Divide.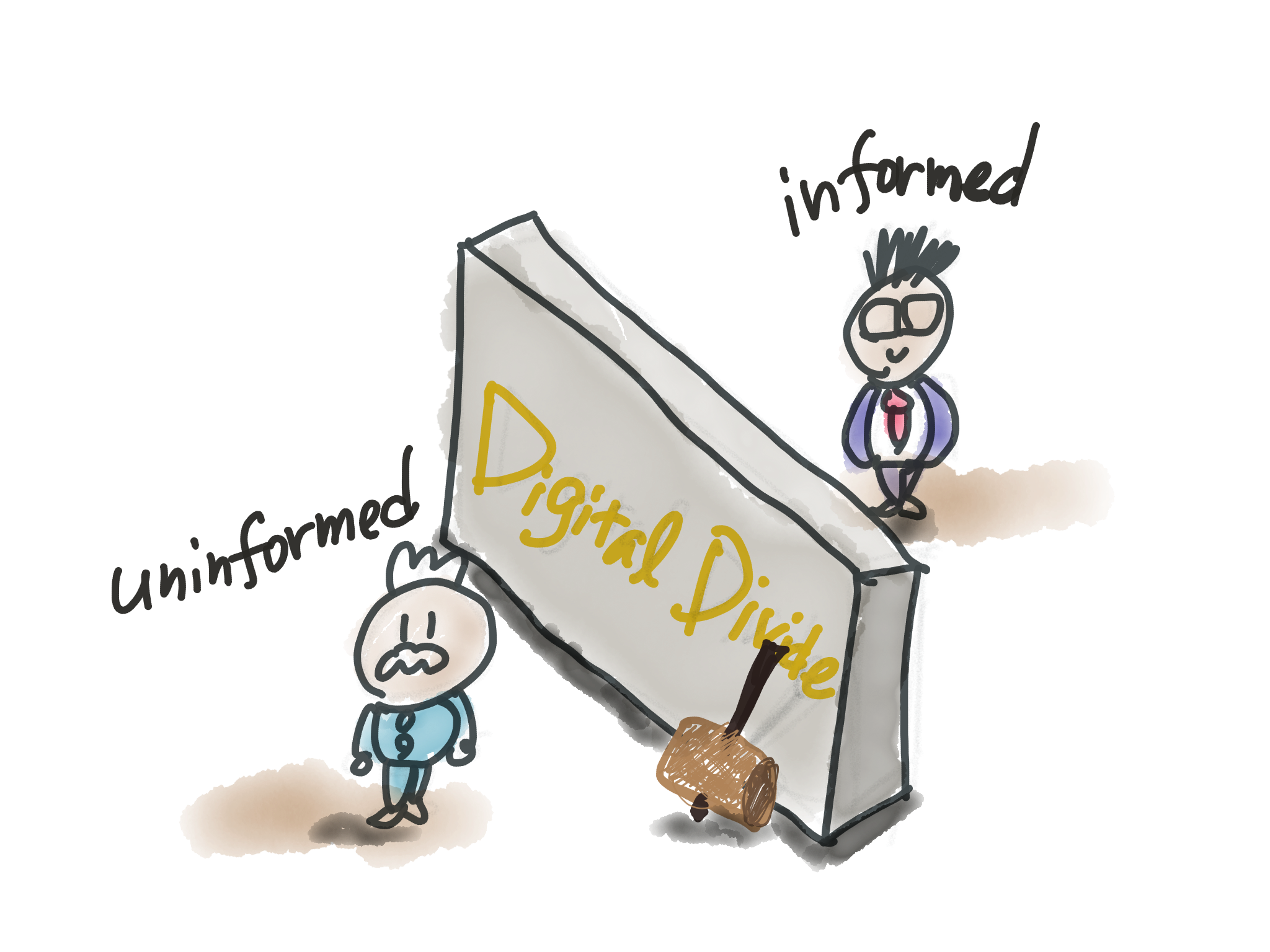 Digital services are becoming more and more advanced and convenient, but there are many people who are being left behind.
I've spent many years as a software developer(more than 20 years), and in the last few years, I've become very aware of this issue. The problems of the digital divide are many and varied, but one, in particular, is the abundance of services that are difficult for older people to use.
Why did I decide to create my own service?
In one of my volunteer activities, I was in charge of gathering information about the area.
I shared a Google spreadsheet, assigned each volunteer a survey area, and asked them to input their findings.
The mobile apps we used were Google Sheets and Google Drive, which we used to upload images.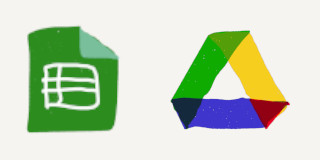 The relatively young staff quickly got used to the mobile apps and had no problem working with them. However, the older staff could not get used to Google Sheets and Google Drive until the end. Often, data was overwritten due to mishandling.
To be able to use Google Sheets and Google Drive, you need to have a good grasp of the structure of data and folders, but that was too difficult for people who were not familiar with computers.
So I looked around for a straightforward mobile app that could be set up to source Google Sheets. However, I did not find anything desirable. No-Code tools such as Glide and AppSheet existed, but when I tried to use them, I had to make complicated settings in order to show users only the tasks that were assigned to them (And you'll have to pay a fee for it.)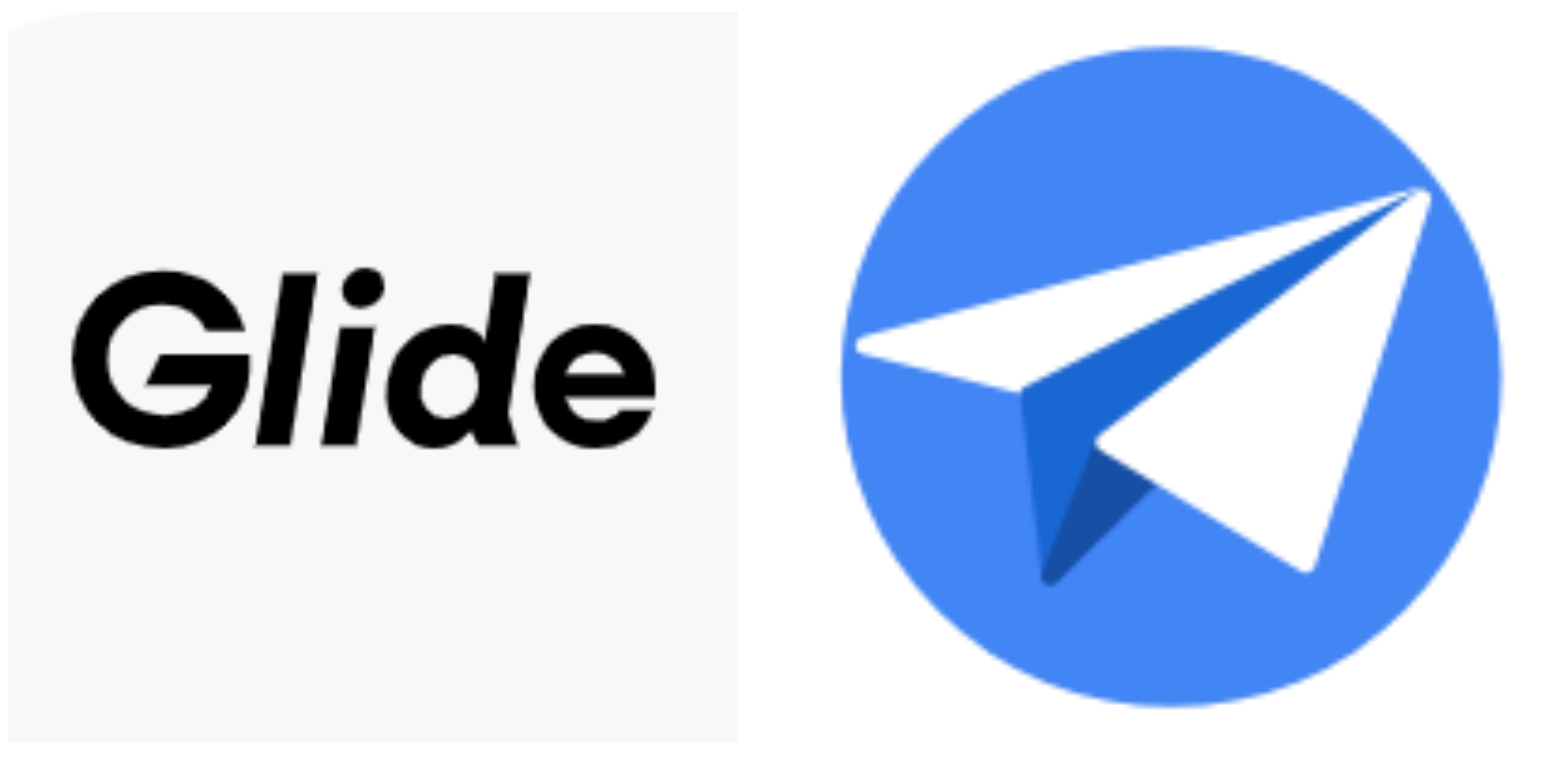 Therefore, I wanted to develop a service that links Google Sheets with a mobile app that even the elderly can use.
What is the service like?
The service I'm trying to create is very simple. In a few steps, you can link your Google spreadsheet to a mobile app for input. The service is optimized primarily for reporting tasks. So there is no need for complicated configuration like other No-Code tools.
And each staff member's mobile app will only show the tasks assigned to them (without any special settings). So there is no confusion for the staff.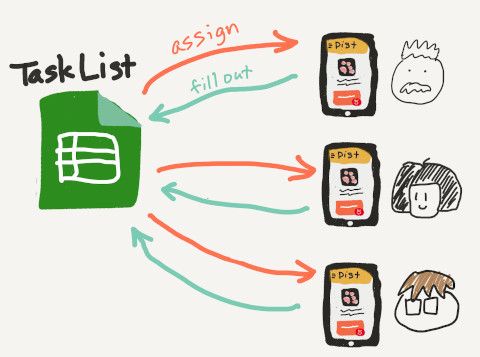 In my MVP (Minimum Viable Product) version, only the task list spreadsheet can be specified as the writing destination for the report. However, I will implement more flexible report settings in the official release.
Future plans 🚲
In fact, the beta version of this service is already almost ready. I envision a roadmap for this service, as shown in the following childish picture.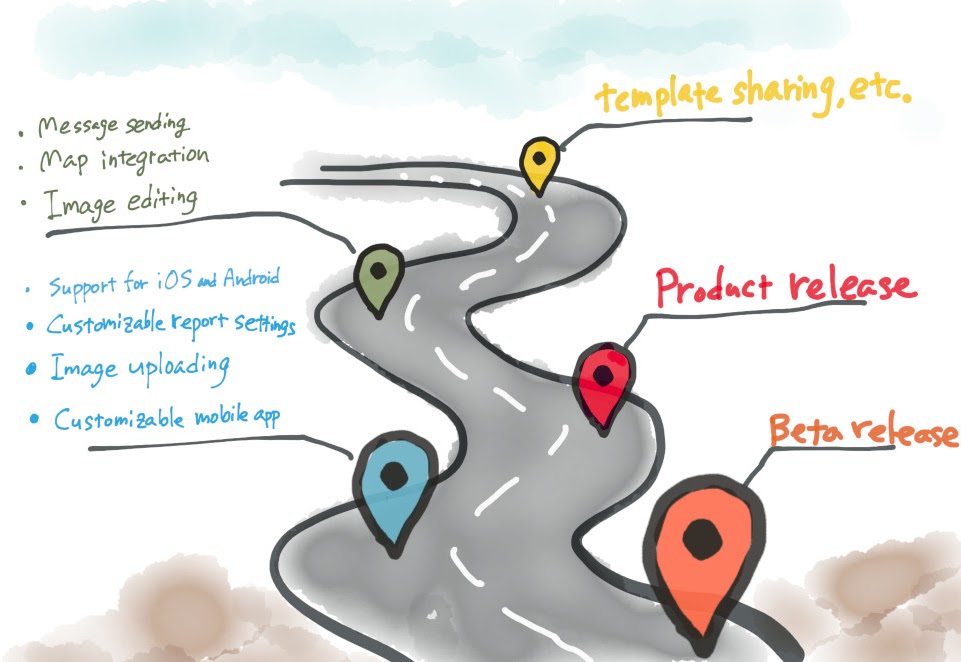 If you are interested in using the beta version of this service, please register your email address in the form at the bottom of this page 🙏🙏🙏. I will send you the URL for the beta version later❗️
About me, an indie developer 🛠
I recently quit my long-time job and started my journey as a freelance and an indie developer.
In this blog, I would like to share some of the problems I faced while developing services as a solo developer, and how I solved them. I hope this will be helpful to others in a similar position. 😊
Since this service of mine uses Google API (sensitive scopes), I will need to apply to Google. I hope to write an article about this application process soon.
Added 6/29/2022
I finally launched Dist! 🎉🎉🎉
It's free. (If you want, you can buy me a coffee☕️)
You can access it from the Landing Page here. If you are interested, please take a look.👍