A feeling of an IT staff in a small team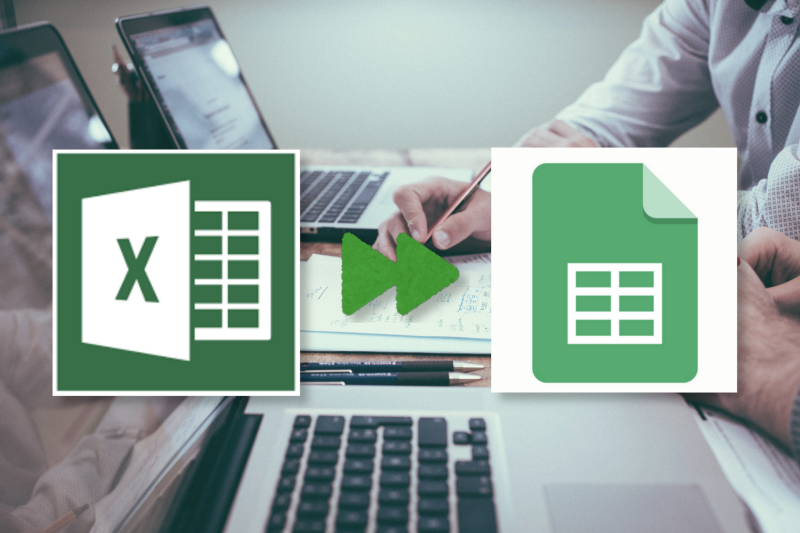 If you are an IT staff in a small business, maybe you've already been considering what software you should use for document management as well as I did.
In many companies that normally use Windows PCs, the employees, especially IT staff, use Microsoft Excel. Since Excel is often bundled with Windows PCs as Office software, many people know Excel and can use it to some extent. And since most of their company's data is already created in Excel, eventually, most business persons use it too.
Yes, It has been working fine until today. But the world is changing…
Nowadays, the custom of continuing to use Excel has caused some harm.
Excel data are usually stored in local PCs; everyone in your company can not access that data from out of the company.
Now in COVID-19 and remote work is encouraged, it can not deal with it.
Yes, there is a solution — Google Sheets. How? OK, Let's see why small business IT staff should switch from Excel to Google Sheets.
(In this article, Excel refers to the traditional Excel software installed on desktop PCs)
1. Ease of sharing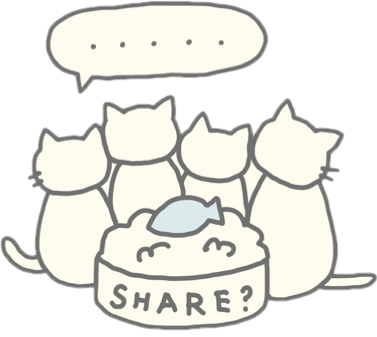 As I also work as an IT staff of a small team, members bring documents they wrote up to me, and I process them by entering each data into Excel files. It is a little tired work. At such times, I always think that I must be delighted if the members can directly input the data into Excel.
Normally, if you use Excel, you can't edit an Excel file with your colleagues at the same time as default. If you open an Excel file that another person has already opened, you'll see a warning dialog that allows you to open the file as read-only.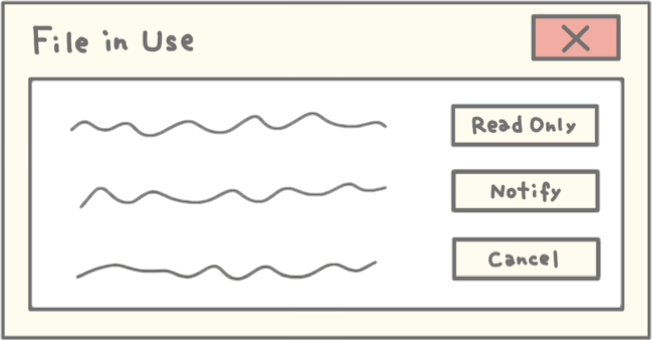 If you want to edit the file with your colleagues, you should turn on Excel's Share Workbook feature to the file. Then you can edit the file with other people together at the same time. However, there are some problems out there.
You and your colleagues can't access the file over the internet.
You can't see who is editing with you at the same time. So it often happens that you overwrite data that the others already have edited.
Frequently, shared Excel files make problems. ( I think Excel has bugs )
On the other hand, Google Sheets gives you sharing feature as default. And you can see who is editing at the same time. And different from Excel, you can access Sheets over the internet.

2. Version history and restore
What will you do if you find that the contents of the file you are managing have been unexpectedly changed? You have to investigate who changed it and how to restore it.
Even if you use excel in the sharing mode, it might be hard to investigate such things. Because it will show you changing information, but it is not very clear for you.
In contrast, Google Sheets shows you a very straightforward change history. It tells you who made the changes and where, and it gives you an easy way to restore to a certain point in history.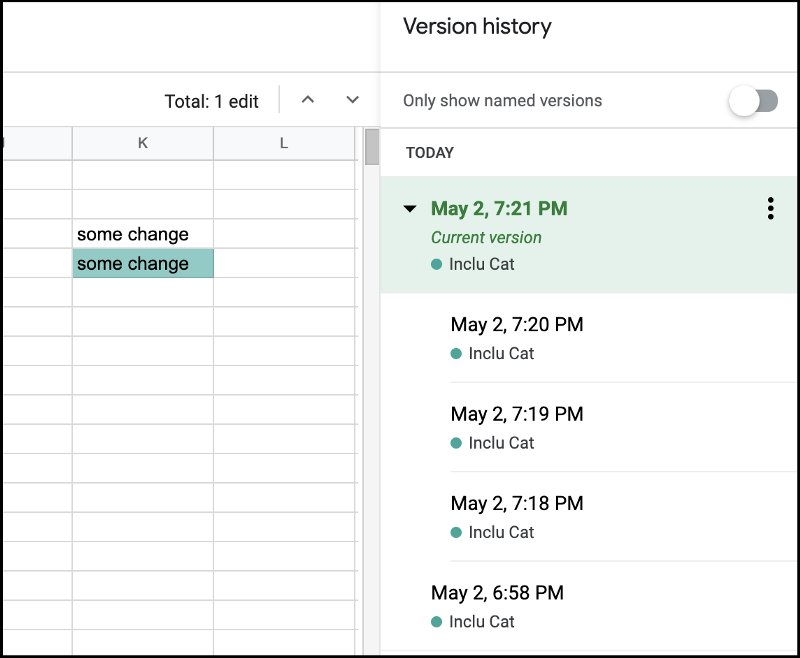 3. Security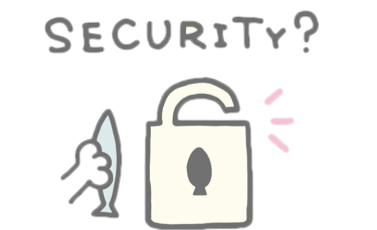 Even if you are in a small business, security is one of the most important things, treating business information.
Given that Google Sheets is a cloud service on the internet, should we think that it is weak on security? I don't think so.
Because Google has a powerful security system, especially by using two-step verification, you can get more solid, strong security. And Google Drive and its contents have a flexible sharing feature like this picture:
On the other hand, Excel, yes, it's on your local computer. So it is safe? As you know, it is NO. Excel often has critical problems with security, so you should always keep Excel latest and your computer safe.
---
To be continued…
In the next article, we will see about Stability, Price, and Programming.