A feeling of an IT staff in a small team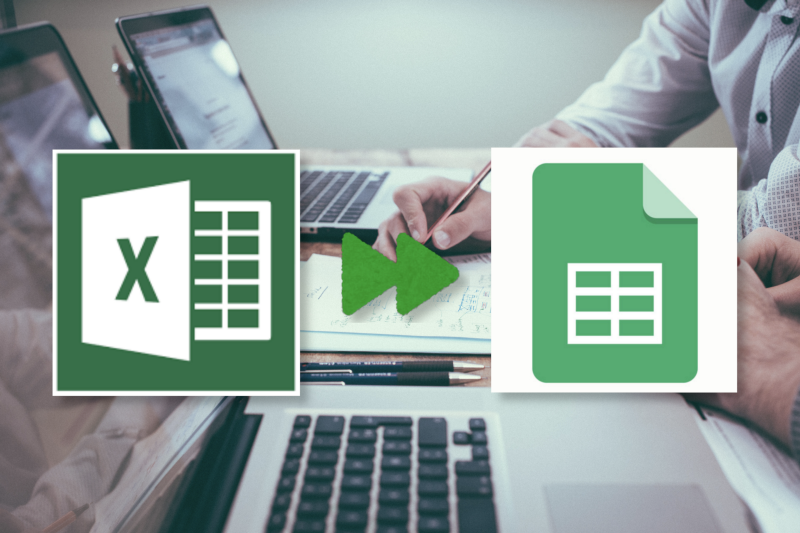 If you are an IT staff in a small business, maybe you've already been considering what software you should use for document management as well as I did.
In many companies that normally use Windows PCs, the employees, especially IT staff, use Microsoft Excel. Since Excel is often bundled with Windows PCs as Office software, many people know Excel and can use it to some extent. And since most of their company's data is already created in Excel, eventually, most business persons use it too.
Yes, It has been working fine until today. But the world is changing…
Nowadays, the custom of continuing to use Excel has caused some harm.
Excel data are usually stored in local PCs; everyone in your company can not access that data from the company.
Now in COVID-19 and remote work is encouraged, it can not deal with it.
In the previous article, we looked at the three reasons why small business IT staff should switch from Excel to Google Sheets. In this article, let's see three more reasons. (In this article, Excel refers to the traditional Excel software installed on desktop PCs)
4. Stability
You are almost done writing an important document with Excel, but at that moment, Excel freeze, and you lost all of the data…😱
I had frequently met those situations.
The problem that Excel often hangs up is there for a long time, but even as of today, there still is.
On the other hand, Google Sheets saves data automatically, so you don't have to worry about if the app hangs up and loses the data.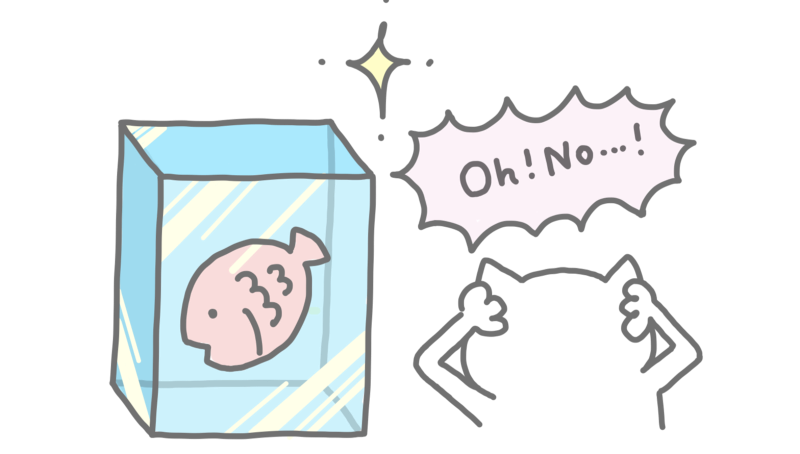 5. Price
The personal editions of Google Apps such as Google Sheets, Google Docs, etc., are completely free and can use for business purposes. They come with 15GB of storage of Google Drive. And the most important thing is that any files made by Google Apps(Sheets, Docs, etc.) are not consuming your Google Drive storage.
So I'd like to say that you can use the Google Sheets completely free…, but… actually, it will be changed soon…😢
Google has changed its policies for Google Drive. After June 1, 2021, files created or edited in collaborative content creation apps like Google Docs and Sheets will count against your storage quota…
So if you feel 15GB of storage is little for business usage, you have to consider the business edition of Google Apps, Google Workspace. As of today, its pricing is following: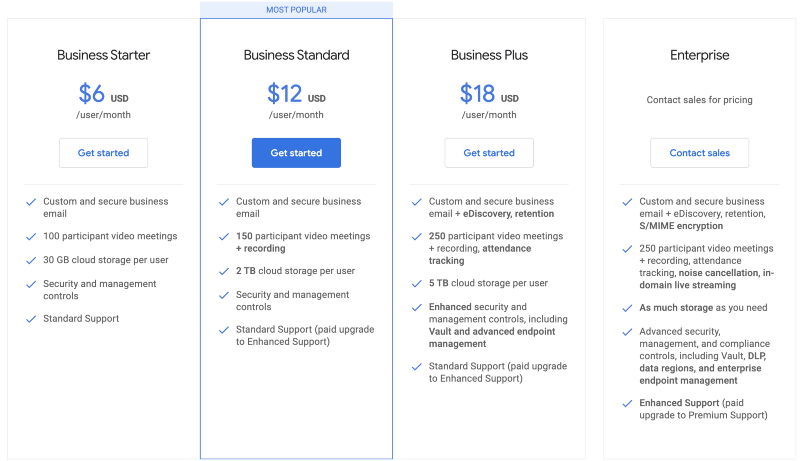 While the MOST POPULAR pricing is Business Standard edition, you may think that 2TB of storage is too much for your employees to have. If 30GB storage and Standard Support are enough for your employees, the price of the Google Apps is $6 USD per user per month.
How is Excel's price? Office Home & Business 2019 edition, which may be sufficient for small, is USD 319.99 (one-time purchase). If you use it for 5 years (the average support period), the price per month is $5.3.
There's no simple comparison, but they are not much different in terms of price. However, I think Google Apps have more advantages than Excel because you can always use the latest version.
6. Programming
A Powerful feature of spreadsheet applications is scripting. It automates a variety of tasks. Excel has VBA, a programming language that makes it possible to do just about anything that can be accomplished by programs.
Google Sheets also has a scripting feature; Google Apps Script. And it is so similar to VBA that users who know VBA can understand it and use it easier.
However, Google Apps Script has some advantages:
Triggers can automate tasks and workflows in Google Sheets, and since it is in the cloud, you can define it to run whenever you want.
Google Apps Script provides more than 30 built-in services for interacting with user data, other Google systems, and external systems. For instance, a script can send an email by calling the sendEmail(recipient, subject, body) method of the Gmail service like so:
GmailApp.sendEmail('claire@example.com', 'Subject line', 'This is the body.');
---
Conclusion
How did you feel about the difference between Google Sheets and Excel? I think it is best that small business IT staff should change to use Google Sheets instead of Excel.
This is especially true, given the demand for remotely workable work styles.
I hope I can introduce how to use Google Sheets in this blog again someday.